Zelenilo vegetacije već uzima maha, a i na planinama se snijegovi pomalo tope. Dolazi proljeće. priroda se budi – šarene proljetnice krase šumsko prizemlje, životinje već hvata ljubavna groznica. Jeste li se kad zapitali kako živa bića znaju da je došlo proljeće?
Sva živa bića imaju osjetila. Neka su sasvim očita – pogledaj svog kućnog ljubimca kako te gleda svojim očima, sluša ušima, njuši njuškicom. Osjetila služe za preživljavanje – kako da ulove plijen, spase se od grabežljivca, nađu partnera za razmnožavanje. Ta osjetila međutim prikupljaju i ostale informacije kojih te životinje nisu "svjesne". Upravo ti skriveni podaci pokazuju tijelu da je došlo proljeće. To se dešava i nama – nismo svjesni zašto, no i nas hvata proljetna groznica. Ljudi se žale da su nervozni, ne znajući da tijelo reagira na nove uvjete.
Kakav je to tajni mehanizam? Uzmimo srnu. Osim što očima traži dobar pup ili travku za brštenje, njene oči bilježe neprestano trajanje dana. Preko živaca šalju te podatke u unutrašnji "sat" u mozgu. Sat šalje zatim te podatke u pinealnu žlijezdu koja po noći izlučuje hormon melanin. Kako se u proljeće dani skraćuju, tako se smanjuje i proizvodnja melanina koja utječe na pojačani seksualni nagon životinja.
Neke druge životinje jednostavno probudi toplina jer ne mogu osjetiti svjetlo u svom brlogu ili dugom skrovištu. To se događa životinjama koje spavaju zimski san ili stručno rečeno hiberniraju. Takve su primjerice jež, jazavac ili šišmiš. Njihova su tijela znatno ohlađena i zahtijevaju stoga malo energije. Na taj način te životinje preživljavaju tešku zimu. Te prave zimske spavače je teško je probuditi usred zime; tek će ih toplina proljetnog sunca istinski probuditi. Neke druge životinje također spavaju no mogu se probuditi brzo, recimo vjeverica ili medvjed.
Biljke također imaju hormone. Nemaju doduše uši, nos i oči, odnosno pravi osjetilni sustav koji će ih obavijestiti što se događa u okolišu, no svejedno biljka dobro "zna" kad se treba probuditi. Vrlo dobro "osjećaju" svjetlo. Sjetite se suncokreta! Imaju na površini posebne stanice koje mogu osjetiti sunčevu svjetlost. Isto tako osjete temperaturu koja zajedno sa svjetlošću pokrene biljku i probudi ju.
Bukva i slično veliko drveće po zimi "spava", odnosno većine životnih funkcija nema. Meki dijelovi su čak i smrznuti. To je jedini način da prežive mnogo hladnih zima u svom dugotrajnom životu. Kad je zima pred krajem i kad temperature polako porastu, drveće ulazi u zadnju fazu spavanja, a potom ga hormoni uz više temperature potpuno probude. U proljeće možeš vidjeti kako je oko drveća obruč otopljenog snijega, dok drugdje snježni pokrivač još čvrsto drži šumu. On govori da se drvo probudilo i da u njemu počinju kolati topli sokovi.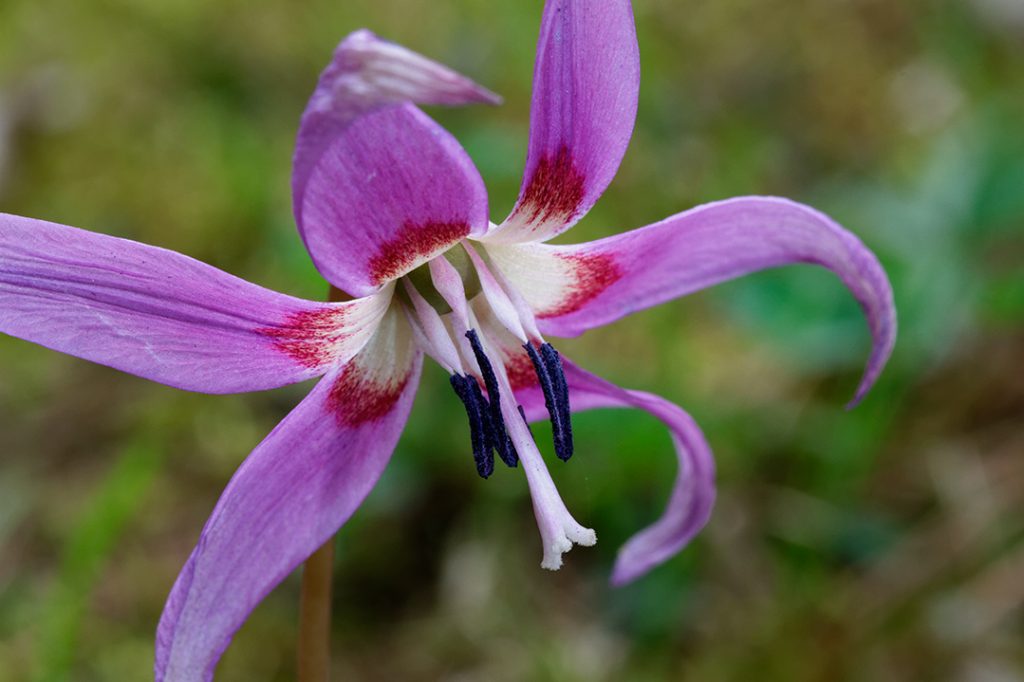 Na sličan način se budi i sjemenke bilja. Iako se većina sjemenki odnosno plodova sa sjemenkama proizvede u jesen, mlade biljčice moraju proklijati tek u proljeće. U protivnom bi nježne biljčice izrasle usred zime koja bi ih brzo pokoslila. Sjemenje zato pada u zimski san iz kojeg se u proljeće bude na isti način kao i odraslo drveće. Na sličan se način bude biljke proljetnice, poznata je slika visibaba u snijegu.