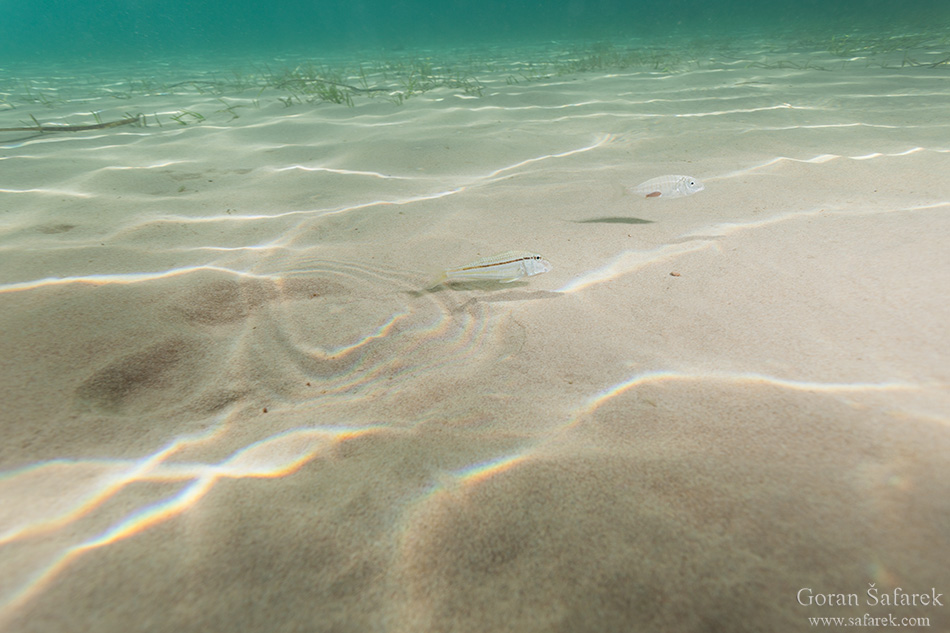 Pješčano dno zauzima manje površine obale Jadranskog mora, a idealno je za kupanje. To je i zanimljivo stanište u koje dolaze mnoga živa bića, iako ne u tako velikom broju kao na kamenim dnima.
Pješčano dno dio je infralitorala Jadranskog mora, odnosno morskog dna koje je cijelo vrijeme pod morem. Ostali dijelovi infralitorala su kamenito dno, piješčano dno, šljunčan dno, detritusno dno, koraligen, morske špilje itd.
Pješčano dno mora, koje se nastavlja uz pješčane plaže do dubina od kojih 25 metara, zauzima male površine u Jadranu. Čini se gotovo praznim, no to je stanište za mnoga živa bića. Najlakše uočavamo trpove, zvane i morski krastavci, razasute nepomično po dnu, osim za parenja kada se skupljaju na povišeno mjesto. U pijesku se skrivaju i neke ribe. Pauk se ukapa u meku podlogu gotovo u cijelosti, a vire mu samo oči. Treba stoga biti oprezan jer lako se može stati na otrovne bodlje na leđnoj peraji i iza glave. Ukopan u zasjedi, munjevito napada plijen.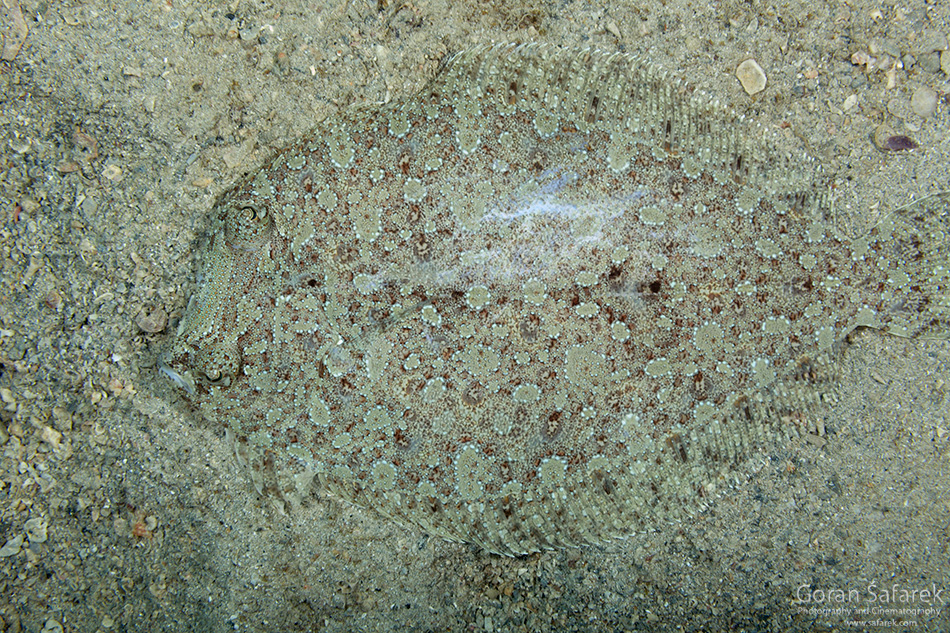 Riba list s druge se strane u obrani oslanja na mimikriju. Kao što ime kaže, vrlo je plosnata, oba su joj oka na jednoj strani, a šarama i bojom gotovo se "utapa" u dno. Tu su i mnogočetinaši sa svojom lepezom kojom filtriraju vodu, a pri znaku opasnosti povlače se u cjevčicu. Slična je, ali ne i srodna, zlatna moruzgva. Između njezinih 96 lovki u pet krugova često se skriva prekrasna kozica iz roda Periclimenes. Rakovi samci traže zaklon u puževim kućicama. Veliki puž bačvaš grabežljivac je koji može proždrijeti i trpa. Školjke su također česte, što možemo vidjeti i iz njihovih naplavina na plažama za oseke. Među njima je i rumenka, koja je zbog svojeg sjaja jedna od ljepših naših školjaka.
O autoru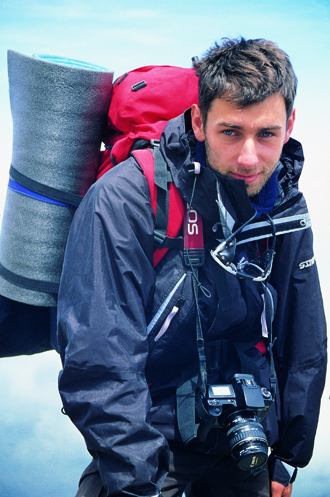 Goran Šafarek
Goran Šafarek je fotograf, snimatelj, biolog, autor i avanturist. Sudjelovao je u brojnim stručnim i znanstvenim projektima u Hrvatskoj i svijetu, objavio je više od stotinu članaka u popularno-znanstvenim časopisima poput National Geographica i Meridijana, snimio nekoliko dokumentarnih filmova te objavio nekoliko knjiga.
Više o autoru...