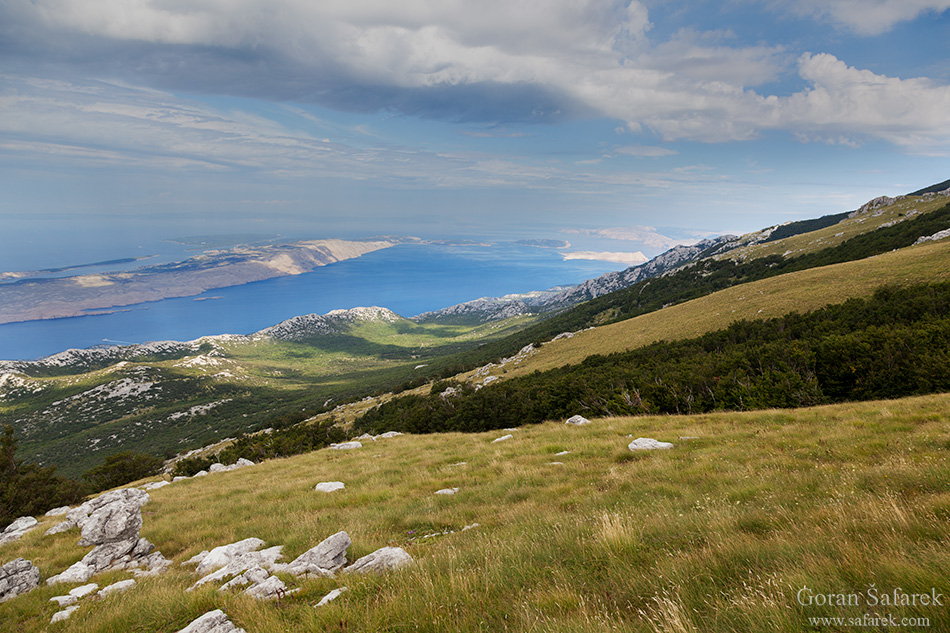 Svaka vrsta živi na prostoru koji nazivamo areal. On može biti spojen, ali često i odvojen.
Tako imamo populacije smeđeg medvjeda u Hrvatskoj, ali i smeđeg medvjeda u Europi i populaciju u Sjevernoj Americi. Svaka se vrsta dijeli na lokalne populacije. To su skupine jedinki iste vrste na nekom prostoru koje su međusobno u dodiru. Svaka populacija ima neku gustoću i prostornu raspodjelu. Populacija medvjeda vrlo je rijetka ondje gdje na nekoliko desetaka kilometara nalazimo pokoju životinju, a populacija komaraca neke šume broji se u tisućama. Brojnost populacije može rasti i opadati, njihove se granice povećavati i smanjivati, čak i nestajati i nastajati nove migracijom jedinki na novo područje.
Populacija risa u Gorskoj Hrvatskoj zbog lova je bila posve nestala, no ponovnim naseljavanjem (reintrodukcijom) danas opet postoji. Areal i populaciju ne valja miješati s teritorijem koji označava prostor pojedine životinje ili para, najčešće za parenja, koji brani od drugih životinja. Životinje štite svoj teritorij od drugih životinja iste vrste, a katkad samo određenog spola, najčešće drugih mužjaka.
Znanstvenici su proučavali rasprostranjenost svih vrsta po cijelom planetu te je nastala znanost koju zovemo biogeografija, a rasprostranjenost životinja proučava zoogeografija. To je rezultat kompleksnih procesa širenja ili smanjenja areala pojedinih vrsta, geoloških i klimatskih promjena koje su omogućile ili spriječile to širenje, nestanak starih i nastanak novih vrsta tijekom evolucije. Cijela je Zemlja podijeljena na nekoliko velikih regija koje ugrubo označavaju kontinente i klimatske pojasove, pa su hladni i umjereni pojas Europe, Sjeverne Afrike i Azije u palearktičkoj regiji, ostatak Afrike u afrotropičkoj itd. …
Svaka je od tih cjelina dalje podijeljena na manje, pa Europa pokriva devet biogeografskih regija. Granice regija nisu fiksne, no omogućuju praćenje trendova očuvanja vrsta i staništa u sličnim uvjetima diljem Europe bez obzira na državne granice. Tih devet regija jesu: alpska, kontinentalna, mediteranska, panonska, borealna, atlantska, crnomorska, stepska i makaronezijska. Hrvatska obuhvaća prve četiri regije.
Neke životinje geografski obitavaju samo u pojedinim državama i regijama i nigdje drugdje, a zovemo ih endemima. Hrvatska je poznata po endemima riba naših krških rijeka te krškog podzemlja, i to zbog specifičnosti tog staništa, posebice vodenih ekosustava koji su mali i izolirani, a za ledenog su doba bili izvan domašaja ledenjaka te služili kao utočišta vrstama koje su bježale od leda. Samo među ribama imamo petnaestak vrsta koje žive samo u našoj zemlji. Najvažniji hrvatski endemi jesu vrste iz roda Phoxinellus te vrste cetinska ukliva, svjetlica, sval, oštrulja, mekousna pastrva, visovački glavočić i endemske podvrste primorske potočne pastrve, gaovice (rod Delminichthys). Hrvatska podzemna fauna s mnogim endemima jedno je od svjetskih središta biološke raznolikosti. Od 500 vrsta čak 70% su endemi!
O autoru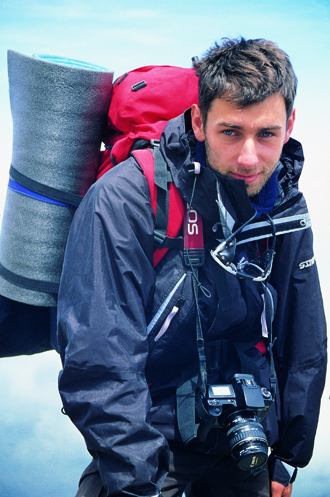 Goran Šafarek
Goran Šafarek je fotograf, snimatelj, biolog, autor i avanturist. Sudjelovao je u brojnim stručnim i znanstvenim projektima u Hrvatskoj i svijetu, objavio je više od stotinu članaka u popularno-znanstvenim časopisima poput National Geographica i Meridijana, snimio nekoliko dokumentarnih filmova te objavio nekoliko knjiga.
Više o autoru...