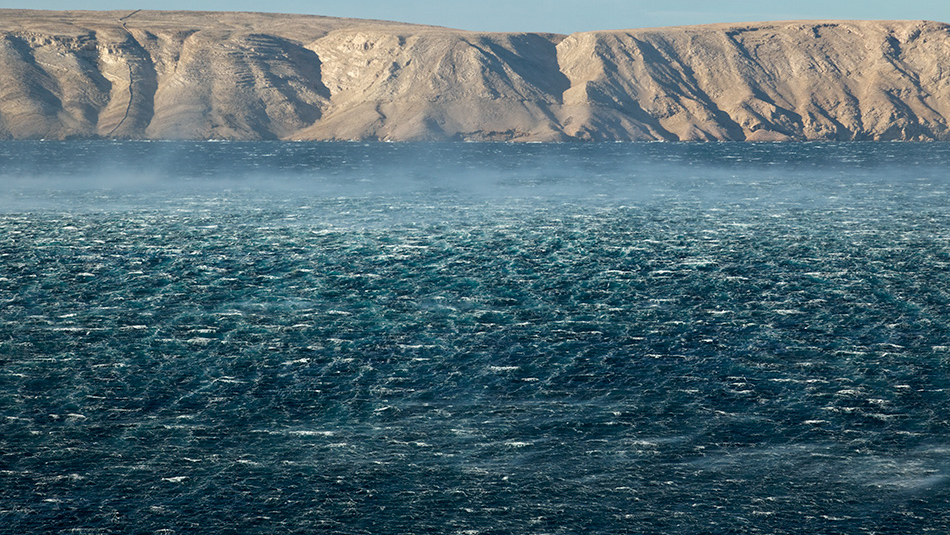 Bura i jugo su najpoznatiji vjetrovi na Jadranskom moru. Svojim djelovanjem utječu ne samo na plovidbu i aktivnosti čovjeka, već i na prirodne osobitosti obale.
Kada na Jadranu zimi zapuše hladan vjetar s kopna i planina, nema te prepreke koja će čovjeka zaštititi od hladnoće. Osjet hladnoće tada je izražen, unatoč relativno višim temperaturama na moru. Upravo je bura najjača zimi, kada Europom vlada hladna anticiklona, a na Sredozemlju je topliji zrak nižeg tlaka. Razlika u tlaku tada tjera hladni zrak s kontinenta na more. Bitan element za nastanak bure jest i prepreka, odnosno planina kojom se zrak prvo penje, pa zatim spušta. Kod nas je smjer vjetra stoga sjeveroistočni ili istočni.
Poznata je velebitska bura, ali duž cijele naše obale postoje planine ili uzvišenja koji pogoduju ovome vjetru. Pritom nastaje veliko ubrzavanje, pa bura doseže olujnu, pa čak orkansku snagu. Vjetar doseže brzinu čak do 200 km/h, a rekord je zabilježen kod Maslenice – nevjerojatnih 304 km/h. Poznato je da senjska bura zimi zaledi more i stvara nevjerojatne ledene skulpture uz obalu. Bura puše i s planina u zaleđu, primjerice s Dinare.
Bura ne puše stalno – izmjenjuju se udari vjetra i trenuci smirivanja. Ona puše na mahove, razgovorno kažemo "na refule". Razlog je sudar hladnog i toplog zraka. Pojedini udari često i znatno mijenjaju jačinu i smjer. Bura dolazi naglo, zna puhati nekoliko dana i onda se dulje vrijeme smiruje. To je hladan i suh vjetar, a nebo je često plavo i vedro; doduše, za ciklone može postojati visok i vlažan sloj zraka, pa nastaju oblaci, čak oni kišni. To je škura bura, a smjer vjetra više je sjeverni.
PRATITE NAS NA FACEBOOKU I INSTAGRAMU!
Doseg bure nije dalek, pa na 10 kilometara od obale već znatno slabi, no unutar tog pojasa vjetar je vrlo jak. Na moru stvara niske valove s bijelim krijestama koje raspršuje, pa nastaje sitna maglica od vode i soli. Nju često vjetar nosi daleko na kopno. Na taj način bura ima golem utjecaj i na okolno kopno, posebice na istočnu stranu otoka. Osim mehaničkog utjecaja na biljke, posolica zasoli tlo i sprečava rast vegetacije. Poznata je "Mjesečeva površina" istočne strane otoka Paga i Raba.
Na Jadranu puše još jedan poznati vjetar − jugo. Topao je i vlažan te donosi kišu i diže visoke valove. Jači je na južnom nego na sjevernom Jadranu, a puše iz južnog ili jugoistočnog smjera. Puše ravnomjerno te može potrajati do tri tjedna.
O autoru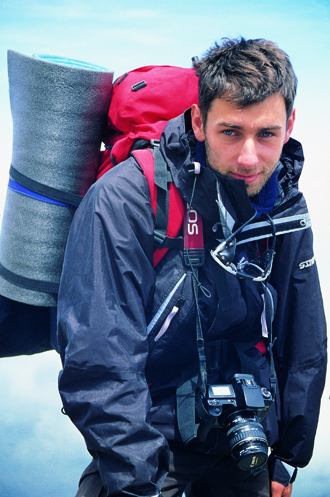 Goran Šafarek
Goran Šafarek je fotograf, snimatelj, biolog, autor i avanturist. Sudjelovao je u brojnim stručnim i znanstvenim projektima u Hrvatskoj i svijetu, objavio je više od stotinu članaka u popularno-znanstvenim časopisima poput National Geographica i Meridijana, snimio nekoliko dokumentarnih filmova te objavio nekoliko knjiga.
Više o autoru...