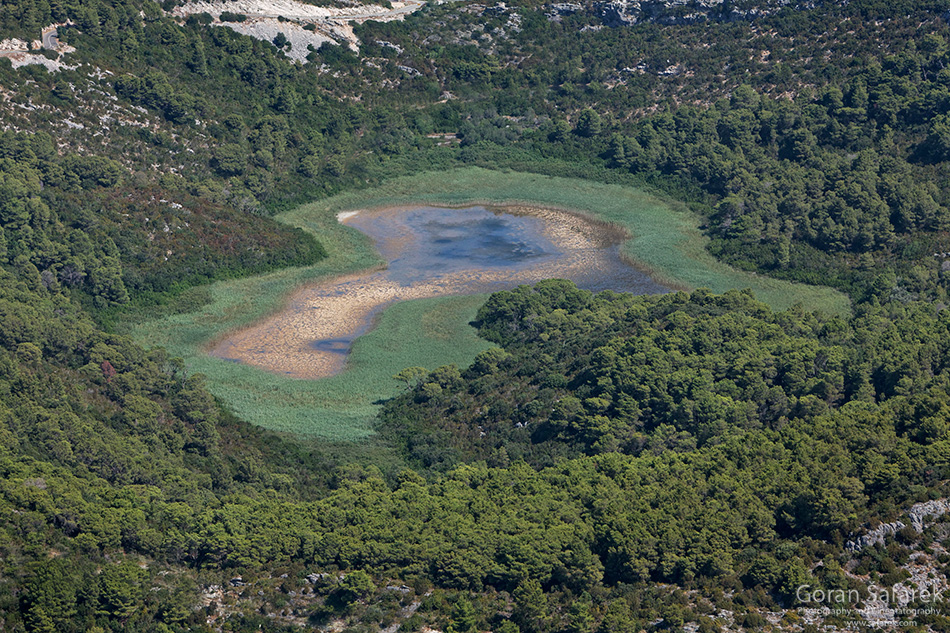 Blata su veće močvarne površine na jadranskoj obali ili otocima, a zbog bujnosti zelenila djeluju kao oaze usred suhog krša.
Nazvane su po mulju, tj. blatu. Vezana su uz krška polja, smještena između suhih brda i izvora slatke vode. To su stoga prava močvarna područja, s tipičnom vodenom vegetacijom. Uz rub često šušti trska, a uz vlažne su travnjake šaševi, različiti sitovi i druge biljke. Voda je plitka i topla, pa je biološka produkcija vrlo velika. Bujaju alge, zooplankton te više biljke. Često more probija kroz poroznu pukotinu okolnih stijena, pa su blata bočata.
Najpoznatija su blata na otoku Pagu ‒ Veliko, Kolansko i Malo blato. Otok je nizak, pogodne flišne podloge u kojoj se zadržava voda. Najveće je Veliko blato, slatkovodna površina na jugozapadnom dijelu otoka, duljine oko 2 kilometra i prosječne širine oko 1,2 kilometra. Ovdje je voda, mjestimice na plićim dijelovima, okružena i pravom malom šumom trske koja pruža više mogućnosti za skrivanje i gniježđenje. Vrlo su važne za premorene i ogladnjele ptice selice ili zimovalice, pa ne čudi što je tu zabilježeno 168 vrsta ptica.
Veliko blato izdašan je izvor vode sa stalnim jezercem, odakle se crpi voda za piće lokalnog stanovništva. Malo je blato bočato i ljeti presuši. Bez obzira na to, ondje je jedno od najvažnijih gnjezdišta ugrožene eje livadarke u Hrvatskoj, u kojem se gnijezdi desetak parova. Za razliku od većine vrsta ptica grabljivica, ova vrsta gnijezdo savija na tlu. U blizini Novalje, na drugom kraju otoka, još je jedno blato – Kolansko. Bočato je i prilično zaraslo, a također je vrlo važno za ptice. Ono je i najugroženije zbog urbanizacije.
Mljet nema samo poznata jezera, već i blata. U najnižim dijelovima polja kod Blata umjesto loze i povrća šušti trska. Ovdje se nataložila voda, pa je nastala prava mala močvara. Na Mljetu su to blatine (slatine) kod Sobre, Blata, Prožure i Kozarice, koja je djelomično meliorirana. To su duboke ponikve koje dosežu i do morske razine. Pjev ptice trstenjaka već izdaleka najavljuje močvarno bilje.
Voda je plitka, no puna dubokog mulja. Hodanje je nesigurno za ljude, no životinje i biljke tu nalaze raj. Plivaju patke, liske, mlakuše, a uz rubove krekeću žabe i mirno plove kornjače, dok uokolo lepršaju ugrožene vrste vretenaca poput sredozemne zelendjevice. Posebno su zanimljive jegulje, koje se zimi skupljaju za mrijest. Došle su iz mora podzemnim putovima što povezuju jezero s morem, a otuda i bočata voda. Stanovnici obližnjih naselja love ih za prehranu. Jegulje su dar ovoga bogatog močvarnog područja.
O autoru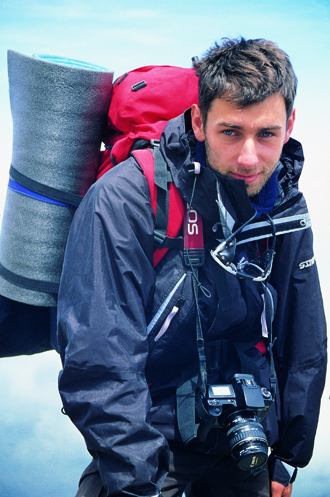 Goran Šafarek
Goran Šafarek je fotograf, snimatelj, biolog, autor i avanturist. Sudjelovao je u brojnim stručnim i znanstvenim projektima u Hrvatskoj i svijetu, objavio je više od stotinu članaka u popularno-znanstvenim časopisima poput National Geographica i Meridijana, snimio nekoliko dokumentarnih filmova te objavio nekoliko knjiga.
Više o autoru...