Pčela (Apis melifera) je među najvažnijim životinjama i za ljude i za prirodu. One nam proizvode slatki med, ali i oprašuju cvjetove mnogih biljaka.
Pčele su društveni kukci koji u prirodi žive u šupljinama drveća ili stijena, no čovjek ih je pripitomio i sagradio im košnice. U jednoj košnici na vrhuncu sezone može ih biti i do 80 000. Iako se čini da unutar košnice vlada strašan nered, pčele su vrlo organizirane. Svaka zna svoju ulogu: hraniteljice, graditeljice, čistačice, stražarice te skupljačice koje u košnicu donose nektar, pelud, propolis i vodu. Sve su one zapravo sestre, ali nisu plodne. Matica je jedina ženka u košnici koja se može razmnožavati.
Razlog je tomu što ju pčele hraniteljice cijeli život hrane matičnom mliječi, dok ostale ličinke iz kojih će se razviti radilice i trutovi matičnu mliječ dobivaju samo prva tri dana pošto se izlegu iz jajašca. Matica živi duboko u košnici i cijele sezone, koja traje od početka veljače pa do početka studenoga, polaže jajašca. Na početku i na kraju sezone u danu položi samo nekoliko jajašaca, a tijekom proljeća i ljeta na dan ih može položiti i do 2000. Iz neoplođenih jajašaca razvijaju se mužjaci zvani trutovi, a iz oplođenih se jajašaca razvijaju ženke, tj. radilice i matica.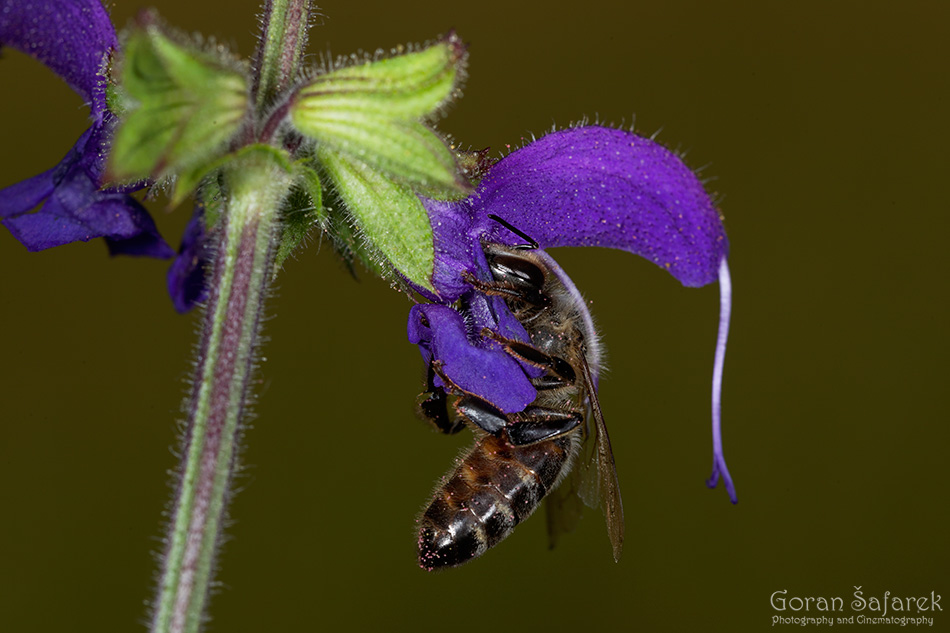 Uloga je trutova oplodnja matice. To se događa za rojenja. Pošto je stara matica s dijelom pčela otišla iz košnice da potraži novi dom, za nekoliko se dana izleže nova matica koja tada izlazi iz košnice kako bi se parila s trutovima. Nakon parenja matica se vraća u košnicu i ondje ostaje dok se ponovno ne odluči na rojenje, što se događa obično sljedeće godine.
Pčele na glavi imaju velika ticala i složene oči. Njuh im je također vrlo razvijen. Pčele i komuniciraju, a posebice je važno prenošenje informacija o cvjetovima sa slasnim nektarom. Tada "plešu", odnosno pokazuju drugim pčelama položaj cvjetnog polja u odnosu prema suncu. Hrane se nektarom – slatkim sokom biljaka te peludi. Nektar usišu, a pelud skupljaju na nogama te se vraćaju u košnicu kako bi ga ondje odložile. Pčele spreme nektar u saće i krilima mašu da ispari vlaga, a uz pomoć enzima nastaje gust med.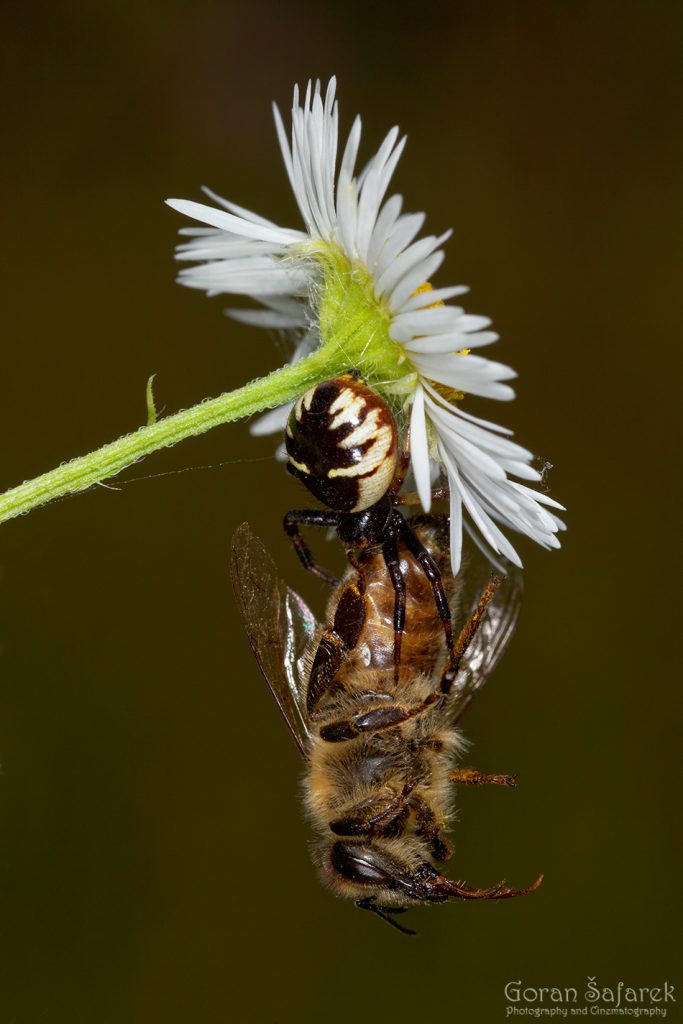 Kad med sazrije, pčele saće zapečate voskom. Med je velika zaliha hrane za kasnu jesen i zimu kad nema cvijeća. Pelud prepun proteina služi za prehranu i rast mladih pčela. Pčele traže cvjetove gdje god ih ima, a ne samo na livadama. Poznati su bagremov, kestenov, livadni, suncokretov i mnogi drugi medovi. Da bi zaštitile med, ali i košnicu, pčele bodu. Na mjestu uboda nastaje oteklina koja svrbi i boli jer se iz zarivenog žalca luči otrov u ranu. Nakon uboda žalac treba što prije odstraniti da se otrov ne bi još više istisnuo. Rijetko nastaje i alergijska reakcija na otrov pčele, pa ubodena osoba može pasti u anafilaktički šok. Pošto nekoga ubode pčela ugiba jer se uz žalac pokidaju njezini unutarnji organi, pa napada samo kad osjeti da je ugrožena košnica.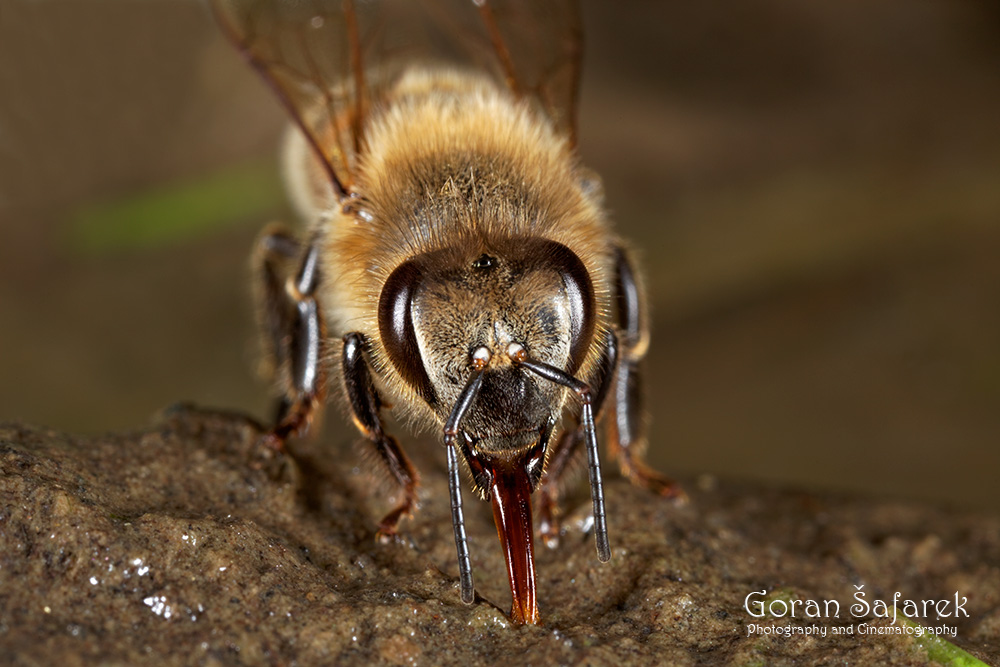 Sladak i hranjiv med vole mnogi organizmi, a među njima i čovjek. Ljudi su davno naučili kako pripitomiti pčele, smjestiti ih u košnice i uzimati dio vrijednog meda. Pčelarstvo je bilo poznato još u drevnom Egiptu. Danas je to vrlo razvijena gospodarska grana sa suvremenim načinom proizvodnje meda, pri čemu pčele imaju središnju ulogu kao i uvijek. Pčelari uz med proizvode i propolis, cvjetni prah, tj. pelud, pčelinji otrov, matičnu mliječ i vosak.