Što je lav u savanama, morski pas u oceanima, to je štuka (Esox lucius) u slatkim vodama.
Ovaj je grabežljivac strah i trepet drugim ribama. Najviše živi u stajaćim ili sporotekućim vodama u kojima ima mnogo vodenog bilja, palog drveća i ostalih mjesta za skrivanje. U Hrvatskoj ju nalazimo po jezerima, barama i sporim rijekama crnomorskog slijeva. Baranjski ritovi jedno su joj od omiljenih mjesta zbog očuvanog i velikog staništa te mnogo hrane.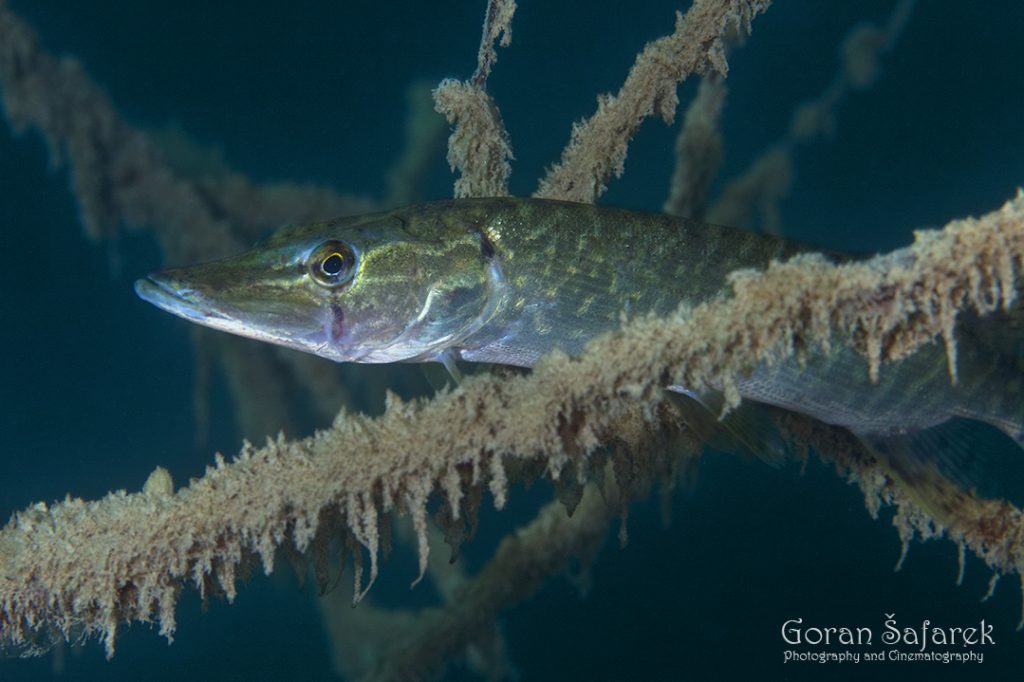 Štuka je izduženog vretenastog oblika sa širokom i spljoštenom glavom poput pačjega kljuna. Ona je lovac iz zasjede; može strpljivo čekati dugo vremena, samo održavajući položaj trbušnom perajom. Tada je nagnuta glavom prema dolje. U zasjedi, ali i obrani od drugih grabežljivaca, pomaže joj njezina maskirna obojenost – tamnozelena do crna boja prošarana svjetlijim vrpcama. Oštar vid i velike oči pomažu joj u uspješnu lociranju riba. Njezina snažna repna peraja i općenito snažno tijelo omogućuju snažan trzaj i eksplozivan napad na žrtvu. Hidrodinamično tijelo pak omogućuje izuzetno ubrzanje od 11 m/s! I kad uspješno dočeka žrtvu, skače i grabi ju sa svojih 700 zuba u velikim ustima. Usmjereni su unatrag tako da plijen teško može pobjeći. Štuka može jako proširiti usta, ždrijelo i želudac pa gutati i krupniji plijen. Lovi uglavnom slabije i bolesne ribe, ali i druge životinje u vodi.
Štuka je samotnjak koji aktivno brani svoj teritorij i od drugih vrsta i od ostalih štuka. Ribiči znaju da je štuka najaktivnija ujesen, i to cijeli dan. Ljeti se više odmara, a u akciji je uglavnom u rano jutro i predvečer. Zimi joj je smanjen metabolizam, ali zna loviti. Već u rano proljeće, kad temperatura vode dosegne temperaturu između 7 i 10 °C, ženka polaže u vegetaciju oko 20 000 jaja koje mužjak oplođuje. Nakon deset dana sazriju jaja, a mlađ idućih deset dana stoji zakvačena za podlogu. Tek se tada mlađ odvaja i počinje aktivno plivati te loviti plankton i ličinke kukaca. Pošto dovoljno narastu, zanima ih samo riba.