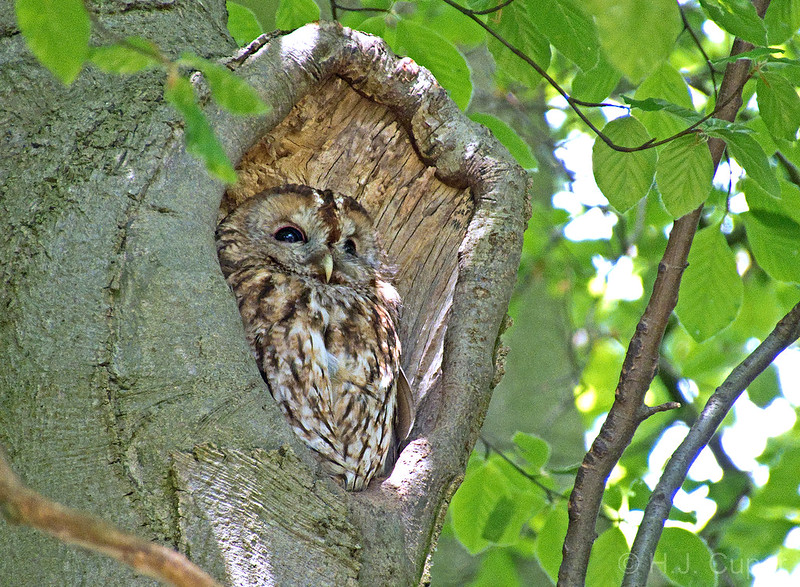 Šumska sova (Strix aluco) najčešća je i najrasprostranjenija sova u Europi.
Šumska sova je tipični predstavnik roda Strix, koji broji 13 vrsta. U Europi gnijezde tri vrste iz ovog roda: šumska sova, jastrebača i velika sova.
To je srednje velika sova, zbijene građe, širokih krila i velike zaobljene glave. Mužjak u prosjeku teži oko 480 g, a ženke oko 590 g (u sova su ženke nešto veće, a spolovi su izgledom isti). Raspon krila je oko jedan metar.
Naučite koje još sove žive u Hrvatskoj
Šumska sova odozgo varira od smeđe do sive boje, a odozdo je svijetlo-smeđe. Cijelo ruho je prošarano širokim tamnim prugama, što je izvrsna kamuflaža dok nepomično stoji na nekom drvetu. Oči su tamne. Facijalni disk, odnosno "lice" ima crne "obrve", ali i još jedan dodatne svijetle "obrve" iznad.
PRATITE NAS NA FACEBOOKU I INSTAGRAMU!
Češća je na kontinentu nego na priobalju. Stanarica je i strogo teritorijalna vrsta, i malo se kreće dalje od svojeg teritorija. Nakon što mlada ptica jednom zauzme teritorij, brani ga i na njemu ostaje čitav svoj život. Nastanjuje šume, a posebno voli staro listopadno drveće, primjerice stare hrastove s većim dupljama. Bude i u parkovima i većim vrtovima, odnosno česta je u blizini ljudi, iako je najčešće nezamijećena. Jedan je od razloga što je to izrazito je noćna vrsta.
Lovi ponajviše glodavce, ali i veće kukce. Strpljivo čeka na nekoj pogodnoj poziciji i onda se bešumno otiskuje i grabi plijen s tla.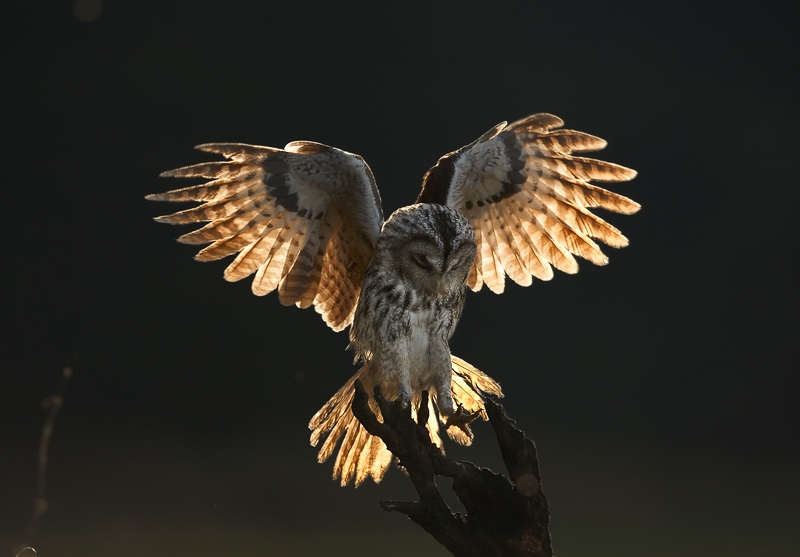 Gnijezdi se u dupljama, starim gnijezdima drugih ptica, a povremeno i na tavanima kuća. U pologu obično ima 2-5 jaja. Ženka leži na jajima 28 – 30 dana. Roditelji žestoko brane gnijezdo. Mladunci gnijezdo napuštaju u dobi od 25-30 dana, a za let su sposobni 10 dana kasnije. Osamostaljuju se u dobi od 15-17 tjedana.
Kao i druge sove, mnogo ju češće čujeo nego vidimo. Rado se glasa i vrlo često možemo čuti njeno duboko hukanje. Frazu huu-huu-huu-huu; …. huu-uu-uu-uu ponavlja u razmaku od svake tri sekunde. Često se glasa i prodornim "ke-vit".
Izvor: Sove gnjezdarice u Hrvatskoj, Vesna Tutiš,
Ptice Hrvatske i Europe, BIOM