Šaran (Cyprinus carpio) je simbol nizinske ribe sporih i mutnih rijeka te jezera. To je najčešće lovljena i konzumirana riba.
Divlji šaran izdužena je oblika s dugom repnom perajom. Može biti dugačak do najviše metar i težiti oko 30 kg. Prekriven je ljuskama na cijelom tijelu. Boja tijela prilično mu varira, ovisno o staništu, pa može biti od bijelozlatne do smeđe po leđima, a postaje svjetlija s bakrenim odsjajima po bokovima te završava više ili manje svijetlim trbuhom. Na jakoj glavi ima četiri kratka brka. Usta može proširiti u cjevčicu i usisati plijen.
Hrani se sitnijom hranom: ličinkama različitih životinja, kukcima, ali i mladicama biljaka, sjemenkama, korijenjem. Često čeprka po mulju. Šarani, kao i ostale ribe iz skupine šaranki, nemaju zube u čeljustima već dublje u ždrijelu. Njima drobe hranu na ždrijelnoj ploči. Voli vode s mnogo vegetacije i koje su stanište za njegov plijen. Šarani mogu preživjeti kada se takve stajaćice ljeti zagriju i kada padne količina kisika. Tada gutaju zrak.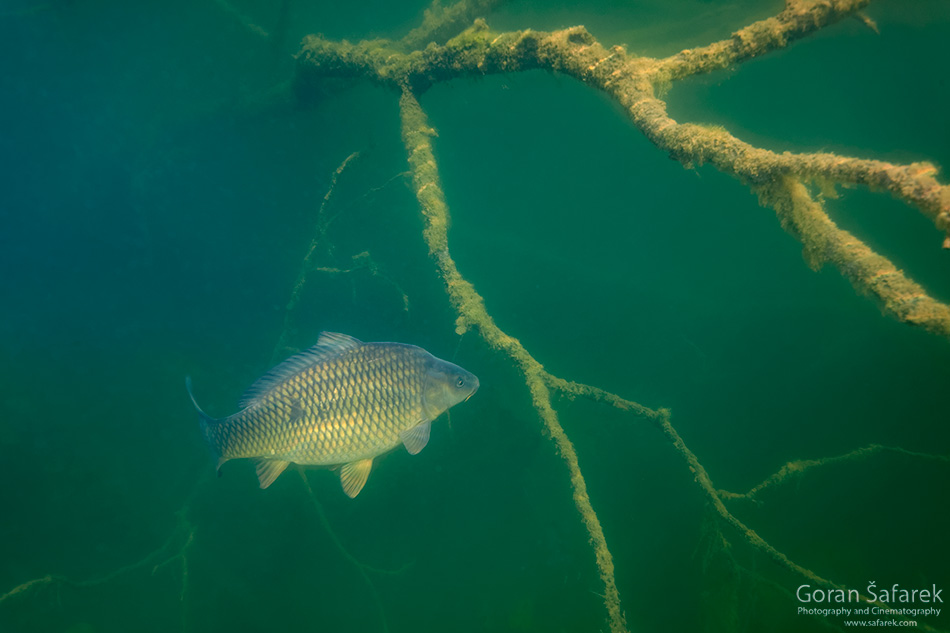 Šaran je aktivan i noću i danju, a ribolovci znaju da najbolje grize ujutro i navečer, i to od srpnja do listopada. Šaran živi u malim jatima od najmanje pet riba. Kasnije ujesen prestaje jesti i pomalo se zavlači u dublje dijelove u kojima provodi zimu. U proljeće se budi i hrani. Kad voda dosegne temperature od 15 do 20 °C, od svibnja do srpnja, počinje se mrijestiti. U jezerima su to obrasla dna, a u rijekama za sezonskih poplava ulaze u rukavce, poplavne šume i livade s mnogo bilja. Ženka pušta i do više od milijun jajašaca koje mužjak potom oplođuje, a to je buran događaj. Voda prska, a ribe čak znaju skočiti u zrak. Jajašca su ljepljiva te se drže za vodenu vegetaciju. Mlađ izlazi iz jaja već poslije pet dana i hrani se planktonom.
Šaran živi i u stajaćicama, rukavcima, poplavnoj nizini. U Hrvatskoj ga nalazimo ponajviše u crnomorskom slijevu, ali i u jadranskom. Šaran je pripitomljen, a već stotinjak godina uzgaja se u ribnjacima. Konzumni je šaran bez ljusaka, mnogo zaobljenijeg tijela i veći.