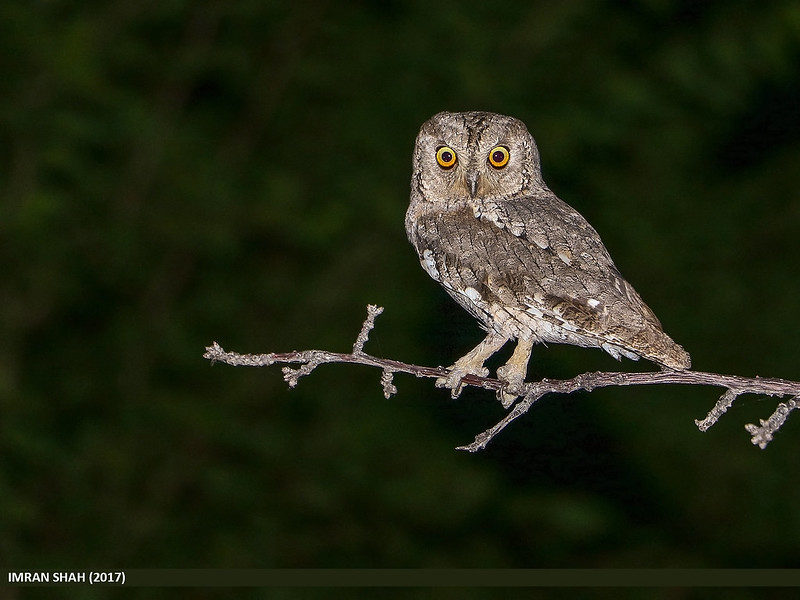 Ćuk (Otus scops) je mala vrsta sove kojeg najbolje znamo po njegovom glasanju.
Ćuk pripada najbrojnijem rodu sova (rod Otus) koji sadrži 33 vrste. Uglavnom su to manje sove, a takav je i ćuk (Otus scops). Raspon krila mu je 55 – 60 cm, a teži oko 90 grama,  a vidno je sitniji od sivog ćuka.  Veličine je čvorka. Ruho je sivosmeđe, mramorasto i prošarano. manje glave, dužeg repa i ne tako zdepast. Oči su mu žute. To je jedina je naša sitna sova s "ušima", odnosno čupercima, no i oni se vide tek kad je ćuk uzbunjen, a tada se i izduži poput male ušare.
Naučite koje još sove žive u Hrvatskoj
Aktivan je uglavnom noću, a sumrak izbjegava. Većina se hrani kukcima, a rijetko i sitnim sisavcima. Let mu je brz, s dosta dugim i uskim krilima.
Njegov ustrajan monotoni zov, "ćuk", koji ponavlja svake 2 – 3 sekunde, često se čuje za toplih ljetnih noći i jedan je od najprepoznatljivijih zvukova našeg priobalja. Čuje se i do kilometra.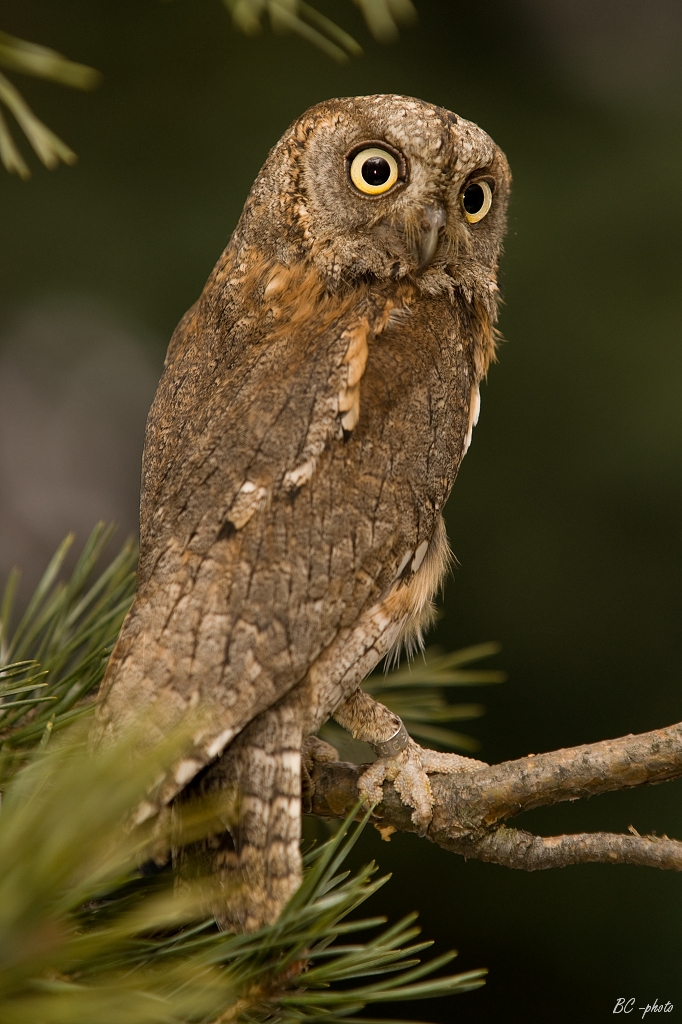 Kod nas boravi u listopadnim šumama i šumarcima, a čest je u vrtovima i gajevima, u gradovima. U Hrvatskoj živi širom zemlje, ali najviše u priobalju. Ćuk je jedina naša sova koja je prava selica. Uglavnom seli u područje tropske Afrike, ali neke populacije zimuju i u području Mediterana.
PRATITE NAS NA FACEBOOKU I INSTAGRAMU!
Obično gnijezdi u dupljama, te rupama u zidovima, a neće odbiti ni umjetnu kućicu. U pologu je obično 4-5 jaja. Ženka leži na jajima 24-25 dana. Mladi su sposobni za let s 21-29 dana starosti.
Osamostaljuju se u dobi od 7-10 tjedana. Hrani se uglavnom beskralješnjacima, ali lovi i sitne glodavce i ptice.
Izvor: Sove gnjezdarice u Hrvatskoj, Vesna Tutiš,
Ptice Hrvatske i Europe, BIOM