Prugasto jedarce (Iphiclides podalirius) jedan je od najvećih i najljepših danjih leptira u Hrvatskoj.
Prugasto jedarce (Iphiclides podalirius) jedna je od vrsta dnevnih leptira, a pripada porodici lastinrepaca (Papilionidae). S rasponom krila od 6 – 8.5 cm, to je jedna od naših najvećih vrsta. Laku je prepoznati prugasto jedarce, ne samo zbog veličine, već i zbog oblika donjeg para kril akoji se izdužuju u duguljasti repić. Ističu ga i svijetložuta boja krila s crnim prugama koje pomalo nalikuju na zebru. Na vanjskim rubovima stražnjih krila ističu se nekoliko polumjesečnih mrlja obrubljene crnom bojom. Ženke su veće od mužjaka, no osim toga, nema bitne razlike u izgledu između spolova.
PRATITE NAS NA FACEBOOKU I INSTAGRAMU!
Ova je vrsta rasprostranjena u srednjoj i južnoj Europi, zapadnoj i srednjoj Aziji te u sjevernoj Africi. Kod nas dolazi u cijeloj Hrvatskoj, uključujući na otocima i visokim planinama. Staništa su mu travnjaci, brežuljci, rubovi šuma, vrtovi i voćnjaci, gradski parkovi. Zaštićena je vrsta.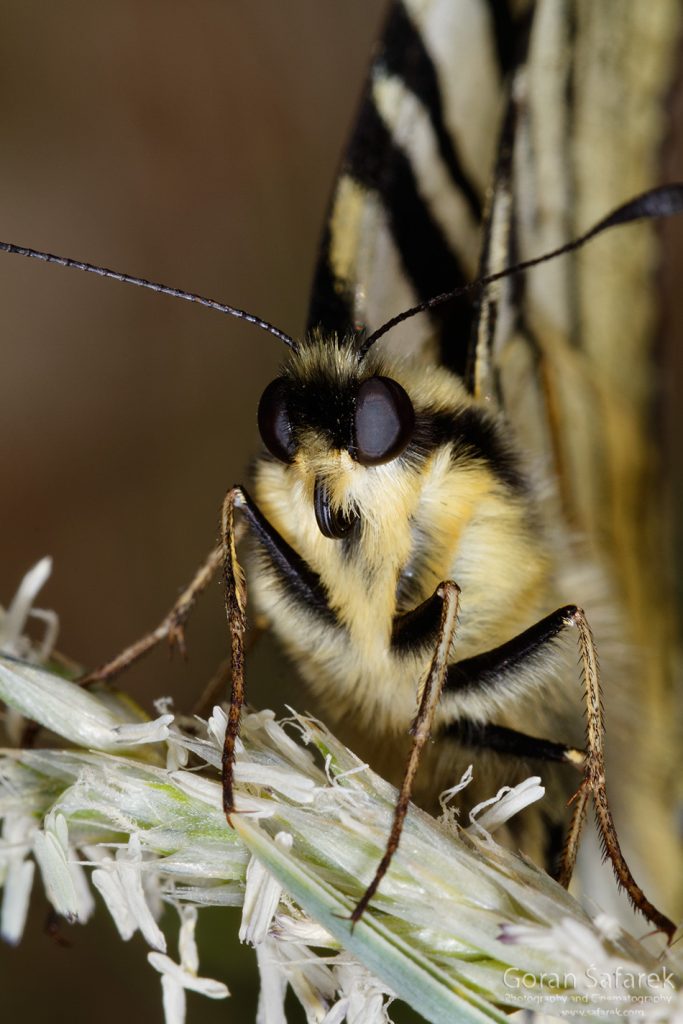 Prugasto jedarce je aktivno od ožujka do listopada, a godišnje ima 1 – 3 generacije. Nakon parenja, ženka polaže obično pojedinačno liježe sitna i okrugla jajašca žućkastozelene boje na gornju stranu listova biljaka. Prugasto jedarce najčešće odabire za to šljive, glog, trninu, sremzu, jarebiku, oskorušu i crnu bazgu. Iz jajašca nastaju gusjenice koje su u početku tamne, a kasnije postanu zelene. Te se gusjenice hrane svoj domačinske biljke. U sluaju očpanosti, gusjenica izbaci izraslinu koja pušta jak miris. Gusjenica se pretvara u kukuljicu koja visi s grančica, povezana ljepljivim svilenim nitima. Kukuljica je dobro zakamuflirana: ljeti je zelena, a krajem jeseni postaje svijetlosmeđa sa smeđim točkama, i tako prezimljava.